The headlines sounded the alarm bells this Tuesday, "Trustees report Medicare will become insolvent in 2026."  
The headline continues:
Medicare's financial problems have gotten worse, and Social Security's can't be ignored forever, the government said Tuesday in an annual assessment that amounts to a sobering checkup on programs vital to the middle class.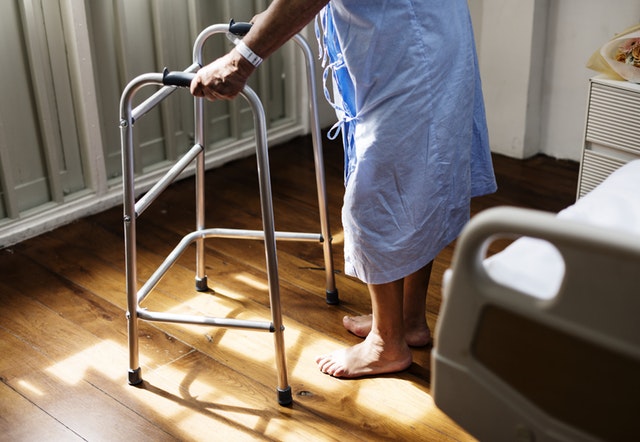 The report from program trustees says Medicare will become insolvent in 2026 - three years earlier than previously forecast.  Its giant trust fund for inpatient care won't be able to cover projected medical bills starting at that point.
The announcement refers to Medicare Part A which covers inpatient care.  A more recent article in Forbes openly contradicts these headlines but concedes that Medicare will "become a lot more expensive."  However, there are still concerns about Medicare Part B, which pays physicians for care, but is not considered to be going broke.  In 2015, Congress passed the Medicare Access and CHIP Reauthorization Act, or MACRA for short.  MACRA introduced some dramatic changes to the way physicians are paid called the Quality Payment Program, or QPP for short.  QPP is the umbrella term used to describe the Merit-based Incentive Payment System (MIPS) and the Advanced Alternative Payment Models (AAPMs).  In short, these programs require physicians that accept Medicare reimbursement to provide significant amounts of patient data to CMS Medicare. Ironically, CMS demands that doctors submit data on ALL of their patients to Medicare, even those who have commercial health insurance or no insurance at all.  As you can imagine, physicians now have to spend even more time clicking boxes which means spending even less time with you. Now with that background in mind, consider this recent May 4th meeting of the American Academy of Family Physicians 2018 National Conference of Constituency Leaders featuring a town hall meeting with a CMS Medicare official (that was a mouthful!).  Dr. Patricia Meier, a regional Chief Medical Officer for CMS, was supposed to provide a routine update on QPP followed by a listening session. Instead, the family doctors in attendance flocked to the microphones to vent about the challenges of taking care of patients in this overly complex system. To her credit, Dr. Meier discarded her slides and chose to listen. Dr. Dianna Twiggs, an Florida family doctor, stated bluntly that excessive documentation in electronic health records was both expensive and a waste of time.  She described the endless clicking and searching in a patient's medical record just to get to the right box to record a foot exam for a patient with diabetes. "The way we have to prove our value is incredibly burdensome," said Twiggs, and it has to change. "This doesn't improve the care I provide at all, and it costs me 3 to 5 extra minutes per patient."
Dr. Meier sympathized with the family doctors in attendance, adding that the goal was to reduce the regulatory burden imposed on physicians and "bring back some of the joy of practicing medicine."  Realistically however, Dr. Meier lacks any real power to decrease this burden despite her open and honest empathy towards her colleagues. Medicare's answer in an attempt to control its exponentially rising health costs has always been to increase regulation and bureaucracy in a vain attempt to determine medical necessity and ration care.  But as big as Medicare is, the healthcare system and its patient population is vastly larger. Medicare will simply never have enough resources to effectively manage the population through data generated from clicking boxes in an electronic health record assuming such a thing were even possible in the first place.
So back to our headline:  Is Medicare going broke? We have been told that it will many times before but that it will happen far off in the future.  Or we have heard that it won't go broke but that we will all have to pay more for it.  Really, how much more can we afford to pay?  Semantics aside, Medicare Part A is going broke. Now, the future is only 8 years away. But wait, when has the government ever been accurate about their projections?  Think and chew on that fact. If they are saying 2026, think even sooner.  Although Medicare Part B is considered solvent, it can't exist in a vacuum without Part A.  Doctors are being squeezed by the system.  In the end, it is the patient who pays for it with longer waits, shorter visits, and burned-out physicians lacking empathy.
Here at Face Value Health DPC, I provide all patients with a simple and very affordable cash-only alternative to primary care.  It is available to all patients regardless of insurance status. My electronic record is only designed with one purpose in mind:  To help me take better care of you rather than provide your data to a third party. Instead, I can focus on spending quality time with you, listening, asking questions, and partnering with you to develop an individualized plan of care.  Don't wait for 5, 6, 7, or 8 years down the road to take action. You know it's coming. Direct primary care is the future but it will take time before enough physicians adopt this superior model of care. In fact at this moment, there are currently only 4 physicians total in the Jackson Metro area providing direct care.  Prepare for the future and get on board now!